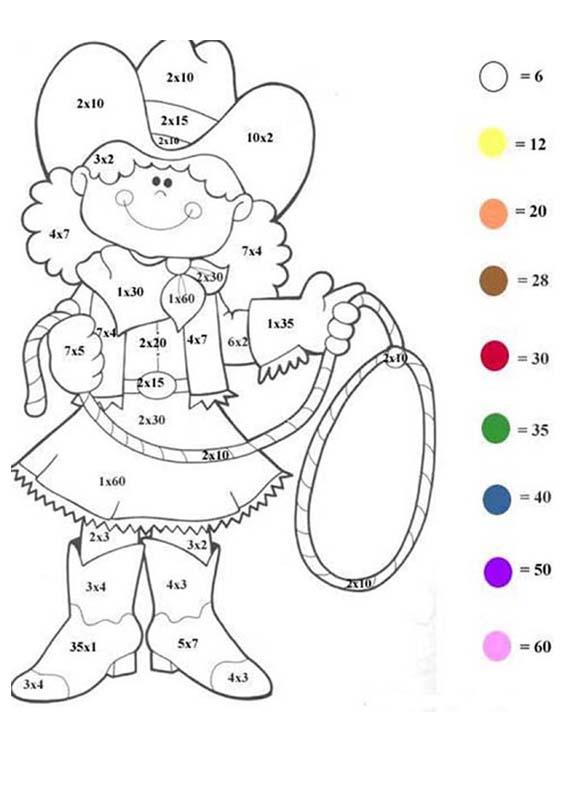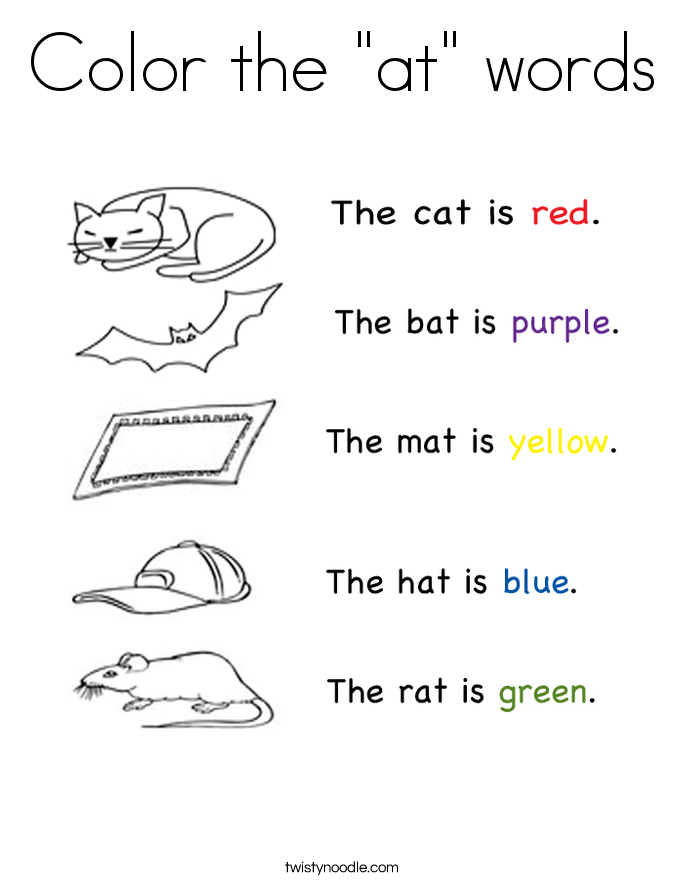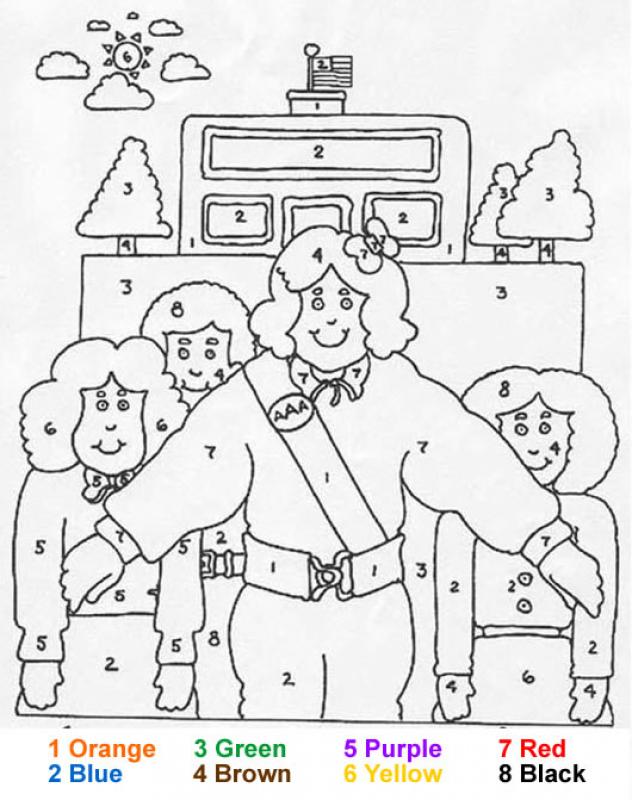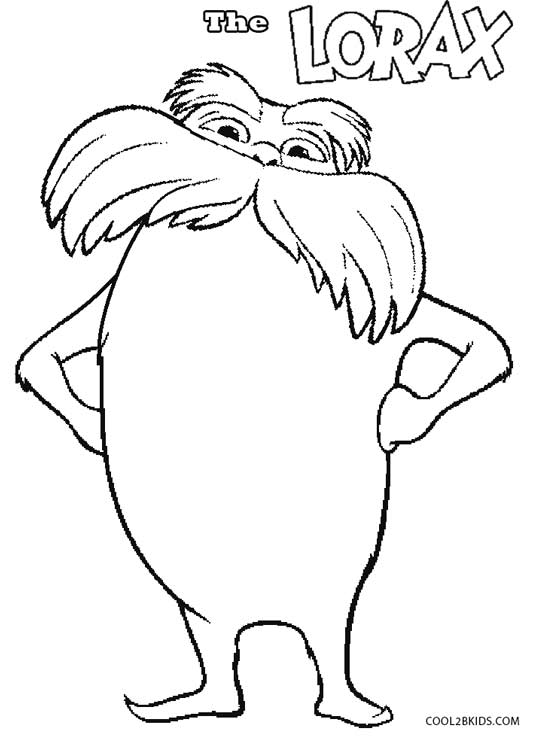 All the Coloring Pages on the Site: Alphabet Animals  Cartoon Characters Countries and Cultures Emojis Famous Works of Art Fantasy and Medievalaliens, castles, dragons, fairies, kings, myths, etc  Habitats Holidays and Seasons Themes Houses and Homes Music Natural Worldflowers, fruit, rainbows, trees, weather, etc Peoplecommunity helpers, pirates, teachers, etc School Coloring Pages Simple Characters and Shapes Sports Transportation Puzzles, etc.
Color by Numbers Connect the Dots Dot Puzzles (Hidden Pictures) Free Games   Free Jigsaw Puzzles   Freebies and Contests
1) Self expression – coloring on a blank "canvas" (piece of paper), is a way for children and adults alike to express themselves.  You can tell a lot about the way a person is feeling by the images that they draw, the colors that they use, etc.  It is important to give children a chance to express themselves, and not all children express themselves through words and through writing, many use art.2) Color recognition3) Therapy – for many people (myself included) coloring is therapeutic.  Regardless of whether it's scribbling, or coloring the "best picture ever", coloring can be a way to de-stress, after a busy morning of school work, wind down, and calm down, after the stresses of a day at school or work.4) Grip/Control – many children learn how to hold a pencil, pen, marker, or colored pencil, by first learning how to hold a crayon. The small muscles needed for penmanship later begin to be developed while coloring.5) Coordination6) Building motor skills7) Focus – Paying attention to a single task for a length of time is necessary for coloring and for all sorts of things throughout one's life.8) Boundaries – Another thing that children learn from coloring pages, with preprinted pictures on them, is how to accept boundaries.  While a toddler or preschooler might scribble all over a coloring sheet, with no respect for the boundaries (lines on the coloring page), as the child gets older, they will begin to respect those lines, and make an effort to color between them.  While I encourage blank paper coloring for free expression as often as possible, for many preschoolers pre-printed coloring pages are their first exposure to printed boundaries. This early exposure to boundaries in print, will be a huge help when handwriting time comes around, and the child has to respect the boundaries of the preprinted handwriting lines on the paper.9) Milestone – This is the last little "importance" of coloring that I will mention for now, and that is that coloring in the lines is a milestone, a sense of accomplishment, the first step towards a successful academic career for many children.  For many children coloring in the lines is just as important as counting to 10, counting to 100, reciting the alphabet, learning the multiplication facts, and so forth. It's a milestone that says "yes I can" do whatever I come across, and it provides children with pride, a sense of self worth, and helps them to feel accepted in a society that is often quick to judge, and slow to respond. This sense of accomplishment will carry them through life, and help them not to give up so easily, when something new comes along.
HomeAlphabetAnimalsArtworkBibleBirthdaysCartoonsCountriesFantasyFlowersFruitHolidaysHomesMusicNaturePeopleRainbowsSchoolSpaceSportsTransportationVideo Game CharactersWeatherColor by NumbersConnect the DotsDot PuzzlesSimpleShapes  Share This Page
Alphabet Animals  Cartoon Characters Countries and Cultures Emojis Famous Works of Art Fantasy and Medieval aliens, castles, dragons, fairies, kings, myths, etc  Habitats Houses and Homes Music Natural World flowers, fruit, rainbows, trees, weather, etc People community helpers, pirates, teachers, etc  School Coloring Pages Simple Characters and Shapes Sports Transportation
Holiday Coloring Pages Birthdays Holidays and Seasons Themes
Popular Upcoming Coloring Page Suggestions: Summer Father's Day Canada Day Fourth of July Recent Additions to the Site: Arctic Tundra Emojis Daintree Rainforest Rocky Mountains Mojave Desert
HomeAlphabetAnimalsArtworkBibleBirthdaysCartoonsCountriesFantasyFlowersFruitHolidaysHomesMusicNaturePeopleRainbowsSchoolSpaceSportsTransportationVideo Game CharactersWeatherColor byNumbersConnectthe DotsDot PuzzlesSimpleShapes   Share This Page
Puzzles, etc. Color by Numbers Connect the Dots Dot Puzzles (Hidden Pictures)
Adult Coloring Intricate Designs Show All Characters DreamWorks Trolls Finding Dory Rainbow Brite Shopkins Silly Scents Star Wars Uni-Creatures Show All Disney Disney Finding Dory Mickey Mouse Pirates of the Caribbean Princess Star Wars Toy Story Show All Dome Light Designer Dome Light Designer Show All Dry-Erase Activity Center Dry-Erase Activity Center Zany Dry-Erase Show All Holidays April Fool's Day Canada Day Christmas Easter Autumn/Fall Boxing Day Chanukah (First Night) Chinese New Year – Year of the Horse Cinco de Mayo Columbus Day Dia de los Muertos (Mexico – Day of the Dead) Diwali (India) Earth Day Father's Day Flag Day Grandparents' Day Groundhog Day Halloween Independence Day (U.
S.) Kwanzaa Labor Day U.S. / Labour Day Canada Mardi Gras Martin Luther King, Jr., Day May Day Memorial Day Mother's Day New Year's Day New Year's Eve Passover (begins at sundown) Patriot Day Presidents' Day Ramadan (at sundown) Rosh Hashannah (at sundown) Season's Greetings Spring St.
Patrick's Day Summer Thanksgiving (U.S.A.) Valentine's Day Veterans' Day Washington's Birthday Winter Yom Kippur (at sundown) Back-to-School Show All Make & Play Cards and Gifts Clothing and Jewelry Create Comics and Movies Cut and Color Cut and Color Decorations for Everyday Cut and Color Decorations for Seasons Diorama How To Draw Jewelry Just for Fun Make Your Own Cards & Gifts Mobile Mosaic Pretend Puppets Show All New Coloring Pages New Coloring Pages Show All People Careers Communities & Neighborhoods Cultural Celebrations Cultures Family & Friends Leaders & Famous People Neighborhood and Community People U.
S. Presidents Show All Places Architecture Countries Earth Landmarks Maps Nations Places U.S. States Show All Plants & Animals Animals Animals & Insects Farm Imaginary Creatures Plants, Trees & Flowers Show All Seasons Fall Spring Summer Back To School Winter Show All See-Thru Light Designer See-Thru Light Designer Scenes Show All Science Environmental Geography Human Body Inventions & Technology Science Science and Nature Space and Astronomy Show All Social Studies History Social Studies Show All Sports Sports Show All Vehicles Cars Cars, Trucks and Other Vehicles Transportation Show All Tracing Light-Up Tracing Pad Show All Words & Letters Alphabet Learning Read and Write Word Games Writing Cursive Show All
Nicely , if the coloring pages and books that Previous Folks -- these of us previous the age of twenty- 5 --used back in the days earlier than they invented climate and when we all knew what a telephone wire was are fading out of thoughts , they are being reborn on the Internet. Kids `s coloring pages are far and wide online. An entire new dimension of coloring and drawing has been opened up with the arrival of the Internet.
When the Internet was still fairly new-- anybody right here old enough to recollect these days? -- just a few websites provided free, printable coloring pages, and most of those merely contained some tough sketches or produced teeny weeny pictures. However at this time one can discover a multitude of websites from which you`ll be able to print out excessive - high quality coloring sheets on almost any topic you could imagine.
Why Youngsters `s Coloring Pages are Necessary
Right now `s children nonetheless love coloring simply as much as the Outdated Individuals used to once they have been children. In addition to this fact , it`s now known that coloring is a wondrous pre- studying exercise which helps kids develop the hand-eye coordination they will need for studying how one can write. Mother and father who encourage the use of children `s coloring pages are additionally encouraging an array of different growth skills including determination making, endurance , persistence, and creativity.
Children `s coloring pages on the Web provide a better assortment of material than the books within the shops can, and if your youngsters want printed coloring books you`ll be able to fireplace up that printer of yours and create a personalized , one among a sort coloring guide in your child. It only takes a few minutes to print out several coloring pages, and these lead to hours of entertainment and mind stimulation on your child.
The Selections in on-line Kids `s Coloring pages
At some websites you will find the basic youngsters `s coloring pages that can be printed and coloured by hand with crayons, colored pencils, and whatever else. However , you too can find websites that provide interactive coloring pages that require you child to work on the computer itself to fill within the photos with colors. Usually times , these interactive coloring pages are a part of an entire on-line neighborhood and the pages are just considered one of many things accessible to do on the website.
For instance , an internet site with these pages may be about dolls, and it could additionally comprise all shapes, sizes, and kinds of dolls for kids to play with and even create them. Their favorites can turn into pictures on coloring pages. There may also possible be articles, video games , quizzes, contests, and chat boards for doll lovers. Your little one will love being able to learn a lot and be so creative with one thing she has a love for already.
IMAGE COLLECTIONS : Coloring Pictures To Color