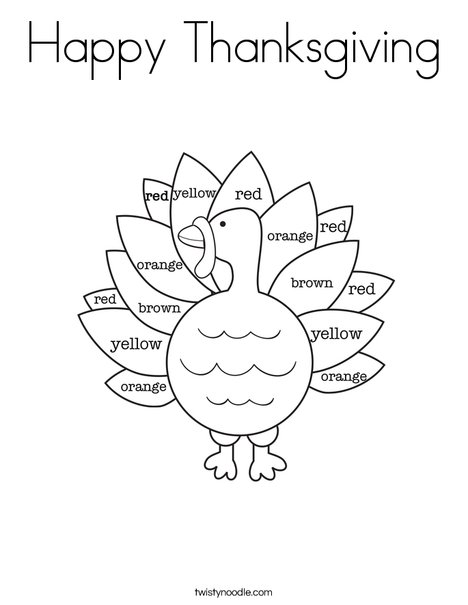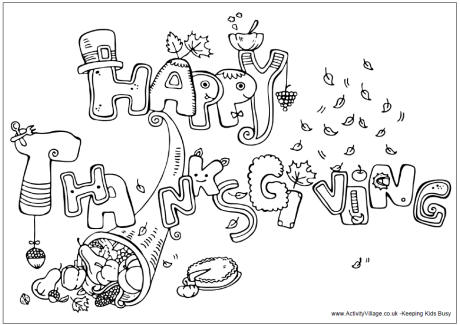 Thanksgiving Turkey Color-By-Number Autumn Coloring Pages Thankful For Coloring page Thanksgiving Cartoon Characters
These easy-to-color Dora Thanksgiving pages are perfect for little ones. Print one page or the entire coloring book (5 pages) here.
Send the kids on a special mission to set a super cool Paw Patrol Thanksgiving kid's table.  This set comes with placemat, napkin rings and place cards. To download, click here.
Help Pluto find his Thanksgiving dinner with this cute turkey-shaped maze from Spoonful.
Sesame Street Printable Maze Disney Princess Thanksgiving Coloring Page
We absolutely love these Thanksgiving printables from 1plus1plus1equals1.net.  These 2 printables below are part of a 22-page Thanksgiving Preschool Pack which they offer as a free download. Click on the images to print individual activity sheets or the entire pack.
Label your delicious Thanksgiving dishes with these festive food flags. You can download them here.
WOW!!! Couldn't wait to share this with you!  Happy Thanksgiving coloring pages that you can personalize with the click of the mouse and print (from home), for FREE!!  Love it!
Thanksgiving coloring pages are ideal for many occasions.  Here are some ideas:
These Mickey & Friends Thanksgiving food labels are perfect for leftovers and food gifts for your family and friends.  Print on regular paper or sticker paper and cut out. If using regular paper, use double-sided tape to attach to container.
Share Thanksgiving with  Mickey  and Minnie with these fun cup labels from Disney. Use copy paper or cardstock and clear tape to make in minutes. Click on image for free download.
Love these 3 Thanksgiving printables from Alexbrands. Lots to entertain the little ones during the Fall season. Click on image to download free printables. 
These dot marker coloring pages are so much fun and perfect for little ones. Click on images to download.
This lovely placemat from darlingdoodlesdesign.com is perfect for a child's table setting.  Check out her table setting, it's really cute.
To download this cute birdie, right-click your mouse and save to your computer or drag to desktop (Mac users).
Ooh! Look how adorable this Disney Tinker Bell printable crown is! Perfect for little Disney Fairies fans. It comes with extensions to adjust for the perfect fit. Just click on image for free download.
Look at this adorable Happy Thanksgiving placemat by Alex! Oodles to color while they wait for their Thanksgiving feast! Click on image for free coloring page download.  
Look carefully and find the turkey that is missing something.
Download these festive Max & Ruby printables to set a fun Thanksgiving table for children. Get all 3 (placemat, place cards and food labels) here.
This lovely mask also comes in black and white to color, it downloads with both.
Children love to see their name on …..Anything!  How cool is it that you can personalize a coloring page?  Genius I tell you!  And so simple.  You can find these images and lots more at Frecklebox.  Click on image to go directly to personalize and print the Thanksgiving page or click here to check out all the coloring pages on their site.
Love these printable Thanksgiving headbands from Big Activities. This ready-to-wear craft is instant Thanksgiving fun, just cut and tape together. Great as photo booth props to create lasting memories. They also come in black and white for a fun coloring activity!
Look at these beautiful Thanksgiving printable headbands from Erin at PrintableCrush. They are so pretty and easy to make. Click image to download.
This adorable coloring page of a family traveling for Thanksgiving is by book author and illustrator Elizabeth Dulemba. While you're there, visit her site and explore all her beautiful coloring pages and kids' books. Click on image to download this coloring page and see all her fantastic work. Happy Thanksgiving! 
Fill these Mickey and Minnie candy boxes for a special Thanksgiving treat. Fill with candy, stickers and/or small toys.
Personalize & Color your cornucopia and unscramble the words
Look out for our fresh new look coming soon! Our website is being updated but still open. Please note that we are changing our name to Kids Party Works!! We are so excited to bring you the very best for your child's party. We continue to be operational and still have all our awesome free printables available. Feel free to look around and get inspired! Cheers! 
Turkey Color-By-Number Thanksgiving People Thanksgiving Family Coloring Page
This Paw Patrol Thanksgiving connect-the-dots pack brings 3 fun pages (apple, pumpkin, leaf) for little ones. Each activity sheet has the graphic counting to 10, all with the Paw Patrol pups. Click on image for free printable.
The Thanksgiving word search below is more challenging with words going forwards, backwards and diagonally.
Add some fun to the kiddies table with this colorful Thanksgiving craft by Alex. 
Look at these adorable pilgrim napkin holders from burtonavenue.blogspot, they are just too cute!!  They come in girl or boy and are very easy to make.  For the boy I would fold the napkin like a thin rectangle so the napkin looks more like a pair of pants.  These pilgrims sure make an impression and the printable is free.  Click on images for instructions and printable download.
This Thanksgiving maze below is a little more challenging, great for older kids.
Here's a fun Thanksgiving game for all ages.  Cut out turkeys and hide them before guests arrive. Have each child find one turkey.  You can even collect all the paper turkeys after the first game and do it again!
Here's another Thanksgiving I Spy game from liveloverowe.com. Click on image to visit Kelly's site for free download. Her download link is an orange strip below the bottom image. Also comes with an answer key.
For most images you can click on images for download source. Those images for which source was unknown or links weren't working, you can right-click your mouse on image to save to your computer or drag to desktop (Mac users).
Bring smiles to your young Thanksgiving guests with these printable candy boxes from Disney.  Once assembled you can sit them down on the end of a box or shelf.  Print on card stock for a sturdier Mickey/Minnie box.  Click on images for free download.
Here's Mickey with his pilgrim hat! Right-click to save to computer or drag to desktop (Mac users).
These fun and interactive free coloring pages for kids (and adults) include crafts, word-search, dot-to-dot, mazes, games and lots more. These are great activities that are easy to print and perfect for sharing.  Just add crayons, color pencils and/or color markers (preferably washable) and you have instant entertainment and fun.
Color this cute turkey ready to eat his pie! To download, simply right-click mouse and save to your computer or drag to desktop (Mac users).
Have a Superhero fan? Here's our new 2017 Superhero Thanksgiving coloring page! We designed this free coloring page for lots of fun coloring time. Plenty to entertain the little ones while they're waiting for the Thanksgiving feast. Click here to download free printable. May you all have a Happy Thanksgiving!
This is such a cute Thanksgiving printable for little ones. This adorable I Spy game comes from simpleplayideas.com. You can laminate them for a longer play life. Click on image to visit Carolyn's site and download free printable. If you have little ones, check out her site, she has a lot of great ideas for toddlers.
                                                                           Photo Courtesy of Spoonful
Entertain kids while they're waiting for Thanksgiving dinner with these Free Thanksgiving coloring pages and printable activity sheets. 
The blog where this turkey craft came from has been removed, however you can right click on the image and save to your computer.
The link for this cute mask is no longer working but you can right-click on the image and save to your desktop. I left the link active in case they come back.
Here's a Thanksgiving scavenger hunt list from Spoonful that is tons of fun for the entire family.  This is a great idea for an outdoor holiday activity that you can do with 1or 20 kids (and adults).  So much fun!  Click image for free download.
These pilgrim children, turkey and ship color-by-number coloring pages are perfect for little ones. To download one or all click here.
ThanksgivingFall BirthdaysClassroom ActivitiesPlaydatesRestaurant entertainmentWaiting room entertainmentFall Celebrations
 This cute turkey coloring page is quite popular with the kids. To download, simply right-click mouse and save to your computer or drag to desktop (Mac users).
Join Mickey Mouse and friends for a holiday feast with these great Thanksgiving coloring pages.  Click on images for free download. Note: The link for the first coloring page is not currently working, in the mean time, you can right-click your mouse and save to your computer or drag image to desktop (Mac users).
COWABUNGA!! We put together this TMNT Thanksgiving coloring page for all the little fans to color on Thanksgiving day! Right-click your mouse to save to your computer or drag to desktop (Mac users). Make sure to set printer settings to "scale to fit" and "landscape". Happy Thanksgiving ya'll!
Children can play pretend or wear these Max & Ruby printable pilgrim hats during Thanksgiving. Click on image to download hat.
Tweety bird could not look cuter in this Thanksgiving outfit. Right-click your mouse to save to your computer or drag to desktop (Mac users). Happy Thanksgiving ya'll!
NOTE:  These instructions are longer than the actual time it takes to generate these custom bingo cards.  It takes only a few minutes to make these…….Really!
These 3 adorable thanksgiving mazes below from DLTK are perfect to entertain children.  They come in color or in B & W for kids to color.  For the colored version click on the images, for the B & W version click here.
This quick and easy craft from Spoonful is absolutely adorable!  These spoon crafts can be used for lots of fun things like:
Here are some more fun Thanksgiving printables for little ones which are part of a Thanksgivng packet.  Click here to print one or all pages.
The above link from Nick Jr is currently not working. I left it live in case they come back. For now, click here to download Paw Patrol thanksgiving placemat.
Here's a lovely thanksgiving placemat to color.  This placemat can also be downloaded with the border colored in Fall colors.
Start your little ones on this Thanksgiving with this super cute Bubble Guppies table setting including a placemat, place cards and napkin rings.  Download them here for free.
This Thanksgivng turkey mask below comes colored or black & white to color.  For colored mask click image, for B & W version click here.
This has to be the cutest and easiest craft ever!  So clever to use a butternut squash, some felt and a toilet paper tube for the hat.  What a great Thanksgiving decoration for kids.  Click on image for instructions.
We have the best sources for the most fun and interactive Thanksgiving coloring pages and activity sheets.  Take a look at some of the categories:
Here are some fun Thanksgiving conversation starters perfect for preschoolers.  Click on image to download.
Have a Disney Princess fan in your home for the Thanksgiving holiday? Surprise them with our beautiful princess coloring page for some fun coloring time. Right-click mouse to save or drag to your desktop.
It just doesn't get any cuter that this!  Leave to Spoonful (a Disney company) to make this absolutely adorable and entertaining Thanksgiving placemat for kids.  The fact that there are 17 things that are different in the second row of pictures is enough to print this placemat.  That, plus the turkey maze and coloring page is plenty to entertain any child.  And when they're done with this, they can flip the placemat over and free draw to their heart's content.
Ooh! Just discovered these beautiful Thanksgiving placemat to color fro Its Bitsy Fun! I say "these" because their download includes 2 other Thanksgiving printable placements. They are all equally beautiful and you can download them for free. Click on image to visit their site and download the placemats. Happy Thanksgiving!
Choose Type of Bingo Card-They give you 4 options (3 different picture bingo cards and 1 number card)Choose Theme – In this case you would choose "Thanksgiving" but note that they have many options.Choose Color or Black & WhiteVocabulary Option – This gives you the choice of having cards with all pictures OR add some words that you want.
 If you are doing both pictures and words, a fun thing to do is to add the child's name as one of the words. Choose Title – You can customize the title of your bingo cards, however there are only 10 spaces, so in this case we couldn't type "Thanksgiving".
 We usually just leave "BINGO" or sometimes type the child's name.Print Bingo Card – There is no print button and it does not allow you to drag it to your desktop (Mac users) so do FILE—>PRINT on your computer.
 Also note that the bingo card opens up in a new window.  ***VERY IMPORTANT***  Because you need at least to DIFFERENT bingo cards in order to play, this is the step you can generate as many cards as you need.
 All you have to do is after you generate (print) the 1st card, go back a step and click on "Print A Bingo Card" again.  Every time you click "print" it will randomly select from 30 different images (or words if you added words).
 So no 2 cards will be the same unless randomly it picked the same images/words again.  Compare Sample Bingo Card 1 & 2 to see some of the different images.                                                                                        Then go back to the previous page (Generate bingo card page where you clicked "Print Bingo Card") and click on "Print Call Out Sheet".
 Cut each square call out card for the game.  If you want to print the call out sheet in black & white then go back to the page where you choose color (step 3 above).
This pilgrim pal from Spoonful is easy to make with just a few materials including toilet paper tube and some felt.  Click on image for instructions.
Here's a cute printable Thanksgiving board game from Modern Homemakers. It comes with 3 board sheets to put together and instructions. Click on image for download.
Here's a turkey coloring page with a thick outline which is sometimes easier for little ones to color. To download, simply right-click mouse and save to your computer or drag to desktop (Mac users).
Need a little help?  For solution to puzzle above, click here.
Here's a fun keepsake you can print at home.  This Dora picture frame is easy to make!  Cut out the white square and add your own picture.  Glue or tape picture to the back side of the frame so that the image shows in the square.  It's fun to save your framed picture and display the following year.  Click on image for download.
These beautiful mask come in one PDF file, which includes 8 masks. Also comes in black and white which you can download here. To download colored masks click on image.
Happy Thanksgiving from the Spongebob Squarepants crew! We designed this coloring page with the entire gang for hours of fun coloring!  To download, right-click your mouse and save to your computer or drag to desktop (Mac users). Happy Thanksgiving Ya'll!
PuppetsPlaceholders – write name on clothes or spoonParty Favor Decoration – tape to the outside of a goody bagNapkin Ring – make a ring out of construction paper about an inch (2.54 cm) wide and tape it to back of spoon craft, then slip napkin through ring.
Celebrate Thanksgiving with Mickey and Friends with this fun turkey-shaped coloring page.  Click image for free download.
This cute pilgrim craft from allkidsnetwork.com comes with free printable template.  Click on image for instructions and template.
To download this happy turkey, right-click your mouse and save to your computer or drag to desktop (Mac users).
Add some dinosaur fun to the kids' table with this fun Good Dinosaur Activity Placemat from Disney. click on image for download.
Kids can explore Thanksgiving with Dora with these fun printables to put on their "mesa"! The printable set comes with a Dora placemat, table setting cards and food labels. Print all 3 here.
Bingo is a fun game that's the entire family can play.  This custom printable bingo game from DTLK is easy to customize and gives you multiple options.
Happy ThanksgivingTurkeysCartoon CharactersFoodPeopleShipsActivity Sheets – Word Search, Crafts, Mazes, Dot-to-Dot, Stickers, Games, Color-by-Number
Here's our new Disney Cars Thanksgiving coloring page! Celebrate with Lighting McQueen and Mater this holiday season. To download, right-click your mouse and save to your computer or drag to desktop (Mac users).
Get ready for Thanksgiving with this great turkey and barn coloring page. To download this farm turkey, right-click your mouse and save to your computer or drag to desktop (Mac users).
Here's an adorable Thanksgiving word scramble from Landeelu.com. Download comes with answer key, click on image to download.
Mayflower Ship Coloring Page Thanksgiving Dinner Coloring Page Pilgrim Hat Coloring Page Good Dinosaur Activity Page
Love Frozen and Thanksgiving? Here's a fun Frozen thanksgiving coloring page we just made. Entertain the little ones with our new free printable. Click here for free download. Happy Thanksgiving everyone!
Nicely , if the coloring pages and books that Outdated Folks -- those of us past the age of twenty- five --used again in the days earlier than they invented weather and after we all knew what a telephone cord was are fading out of mind , they`re being reborn on the Internet. Youngsters `s coloring pages are all over the place online. A whole new dimension of coloring and drawing has been opened up with the arrival of the Internet.
When the Internet was still pretty new-- anyone right here old enough to recollect those days? -- just a few websites provided free, printable coloring pages, and most of these merely contained some rough sketches or produced teeny weeny pictures. But as we speak one can find a multitude of internet sites from which you`ll print out high - high quality coloring sheets on nearly any topic that you can imagine.
Why Kids `s Coloring Pages are Important
Immediately `s youngsters nonetheless love coloring simply as much as the Previous People used to when they had been children. Along with this fact , it`s now known that coloring is a wondrous pre- reading exercise which helps youngsters develop the hand-eye coordination they`ll need for studying methods to write. Dad and mom who encourage the use of youngsters `s coloring pages are also encouraging an array of other development abilities including choice making, persistence , persistence, and creativity.
Children `s coloring pages on the Web provide a higher assortment of subject material than the books within the shops can, and if your children need printed coloring books you`ll be able to hearth up that printer of yours and create a personalized , one in all a kind coloring book for your child. It solely takes a few minutes to print out several coloring pages, and these lead to hours of entertainment and brain stimulation in your child.
The Decisions in on-line Kids `s Coloring pages
At some web sites you will discover the basic children `s coloring pages that can be printed and colored by hand with crayons, coloured pencils, and whatever else. Nonetheless , you can too find websites that provide interactive coloring pages that require you youngster to work on the pc itself to fill within the photos with colors. Typically instances , these interactive coloring pages are a part of a complete online neighborhood and the pages are simply one of many issues out there to do on the website.
As an example , a website with these pages may be about dolls, and it might also include all shapes, sizes, and sorts of dolls for children to play with and even create them. Their favorites can develop into photographs on coloring pages. There will also likely be articles, video games , quizzes, contests, and chat boards for doll lovers. Your little one will love having the ability to study a lot and be so creative with one thing she has a love for already.
IMAGE COLLECTIONS : Happy Thanksgiving Coloring Page